Slash Winter Project
Posted on 2013-02-02, tagged

RC
---
As part of our winter RC project my two boys and I have done some work and conversions on our Slashes. This one has been converted in to a monster truck. This is a pretty straight forward build that involved putting Rustler rear arms all around ala the Jang Wide Mod.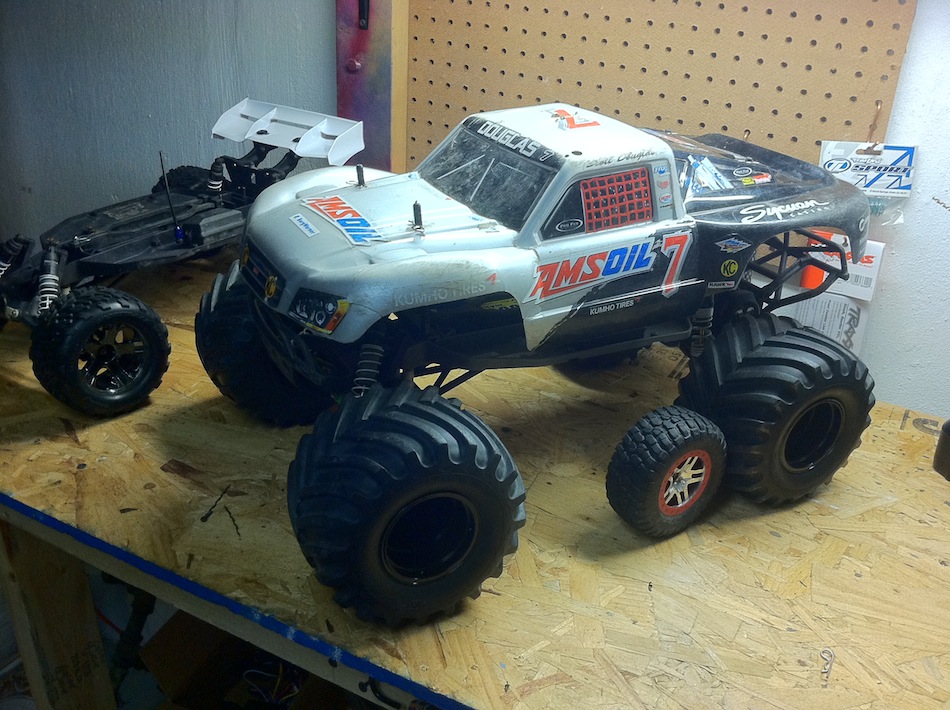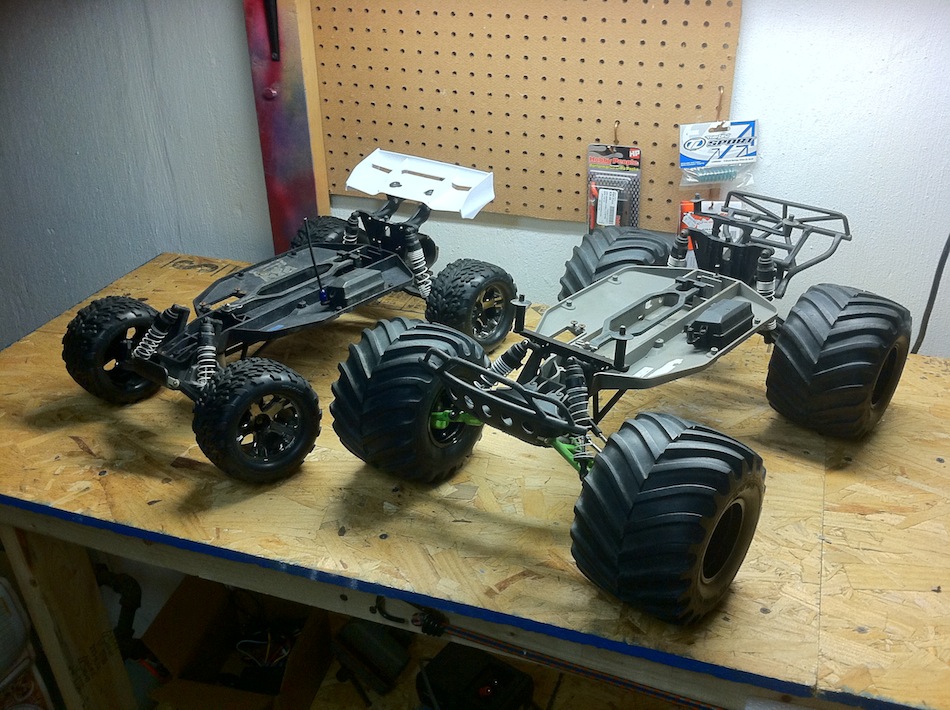 Here's a quick video of us beating on it a little.
Slash #2 conversion went the Backslash route from a 2wd 1/10th scale short course truck to a 2wd 1/8th scale buggy.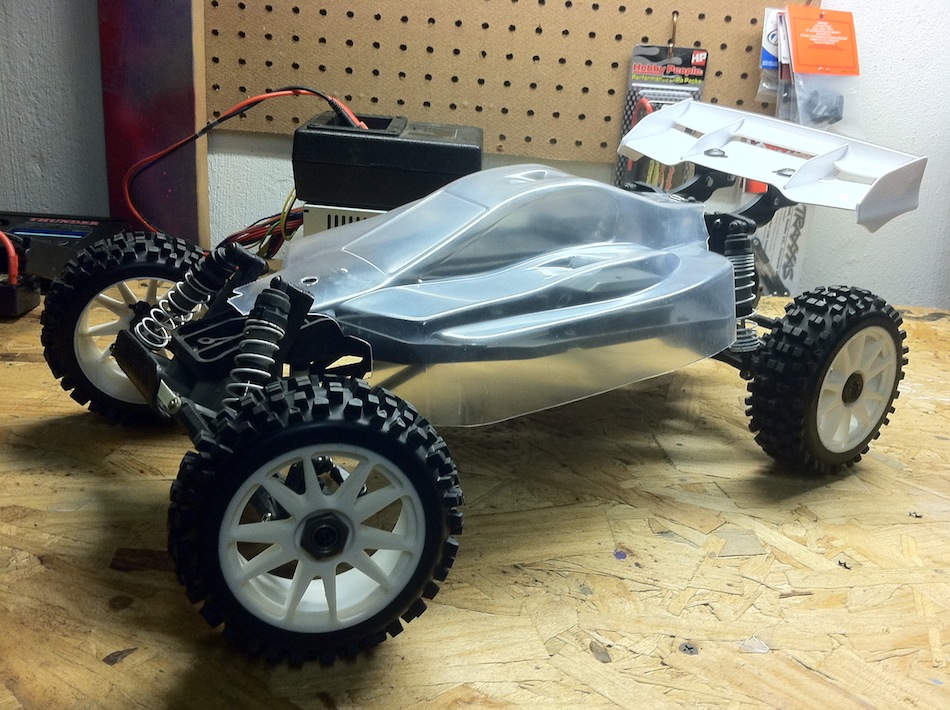 The other Slashes are being built up for a spec Slash class to race at a couple of local tracks around here. All stock with the brushed Titan 12t.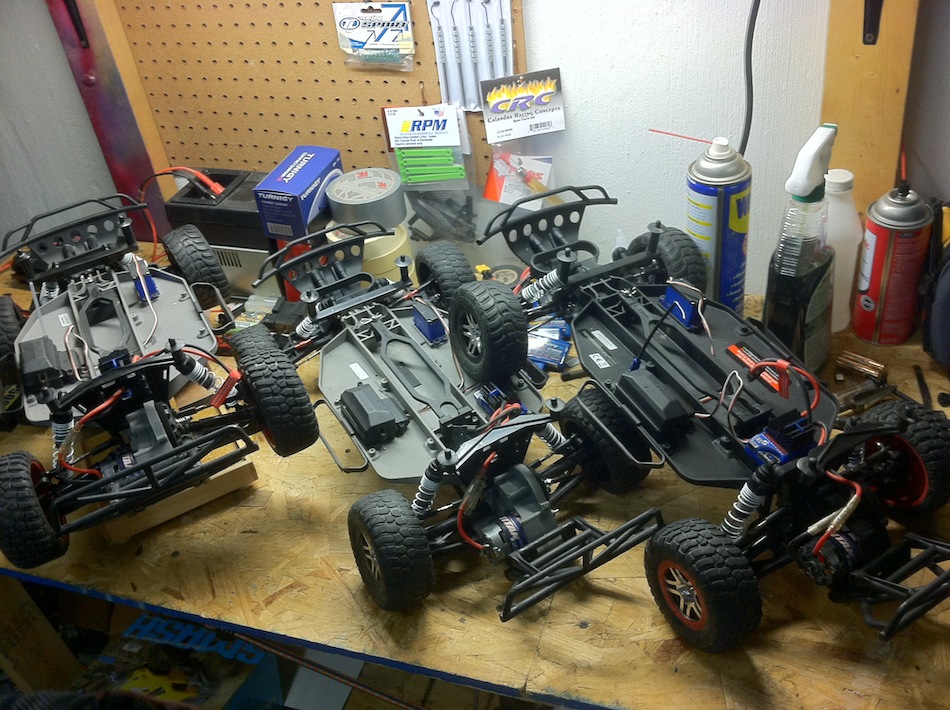 At the track for practice (just the one up front). Uncle John's spec Slash in 2nd.
And the last one, my STRC LCG 2wd Slash, getting torn down and built up for the mod SC class.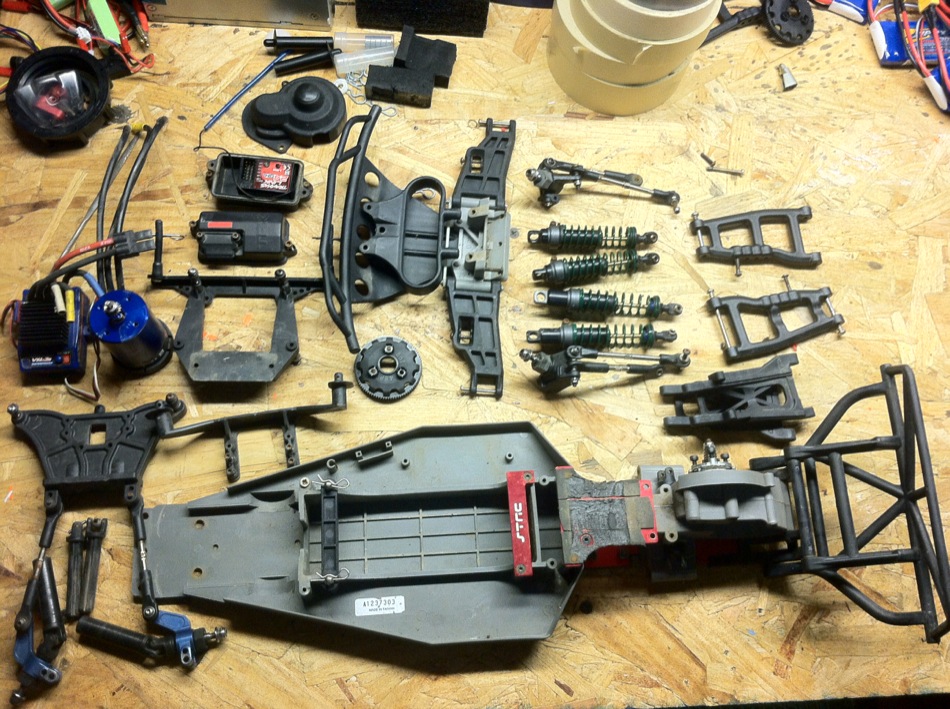 Next up: Paint!
---