Pit Ninja
Posted on 2010-12-31, tagged
---
11/24/13 UDS is sold, now smoking on a Chargriller Akorn
I need to retro fit the blower to fit the Akorn dampers and a hinged door to seal it off. I'd also like to update the wifi setup with an Electric Imp or some other wireless transmission arduino but the WiFly is holding up fine after four years.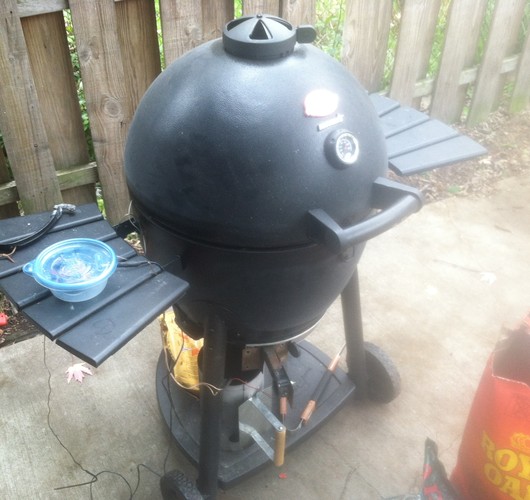 7/30/10 Web App Status: currently being ported from PHP to python
This page is the future home of a web interface to control and monitor a smoker like mine(below) remotely.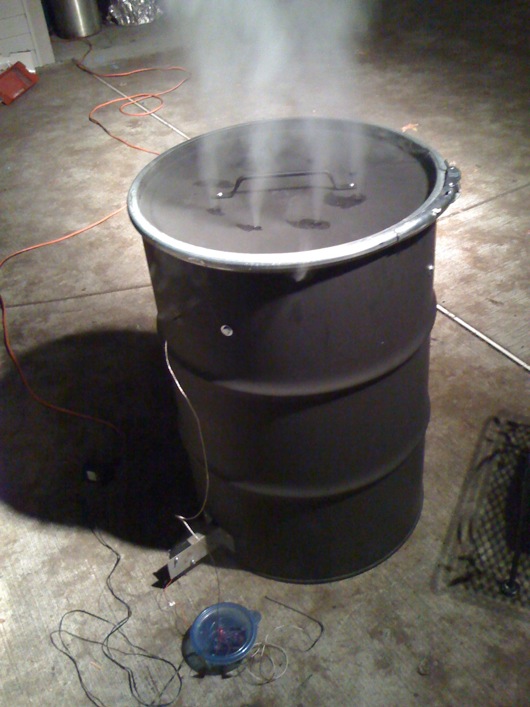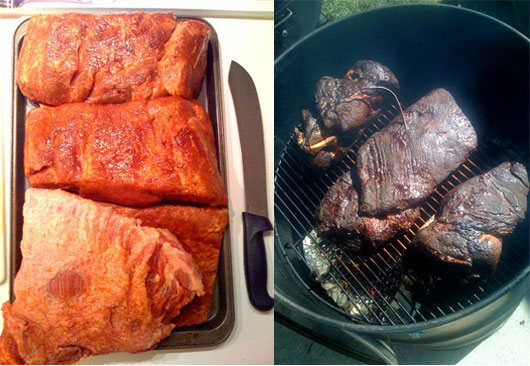 ---